Technology is an expensive but effective tool when placed in the hands of Christians.
The only way we are able to offer such services to our Christian clients is through the prayer and financial support of people like you.
If you share our vision to reach the world for Christ through bringing technical assistance to Christians and Christian organizations, contact us today at: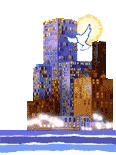 Rivertown Christian Ministries Int'l.
7400 Manning Avenue N.
Stillwater, MN 55082
651-283-5116
info@rcmi.us